Stories of God's Great Love and Power
Port Vila, Sept 5-10 2017
We have just returned from an incredible time of ministry in Vanuatu. The city of Port Vila was powerfully impacted by our LifeChanger events with Pastor Tim Hall and the team from Hillsong Newcastle. We were joined by a wonderful team of volunteers from churches across NSW.
Countless lives were impacted by the two great events: the Face to Face Presence of God Convention (Sept 5-7) and Miracle Crusade (Sept 8-10). These photos tell precious stories of a week of God's glorious presence at work in people's lives. Enjoy!
'Face to Face' Presence of God Convention
September 5, 6, 7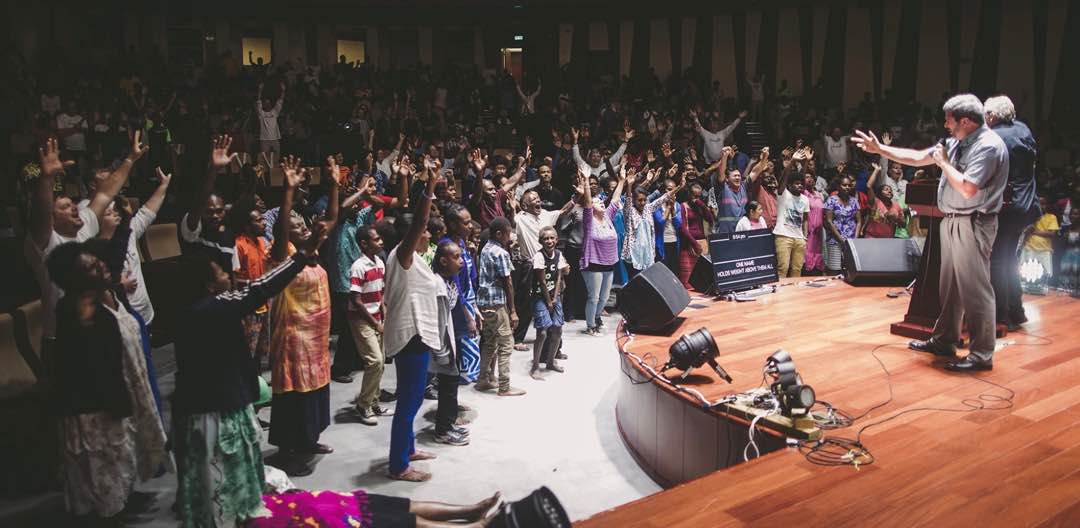 Miracle Crusade
September 8, 9, 10
Our deepest thanks to the Lord for his hand of blessing and power upon these incredible events, and to all those who helped us on the ground. We could never have done it without you.
God is at work in Vanuatu, and it is our privilege to serve his work continually, as his hands and feet!